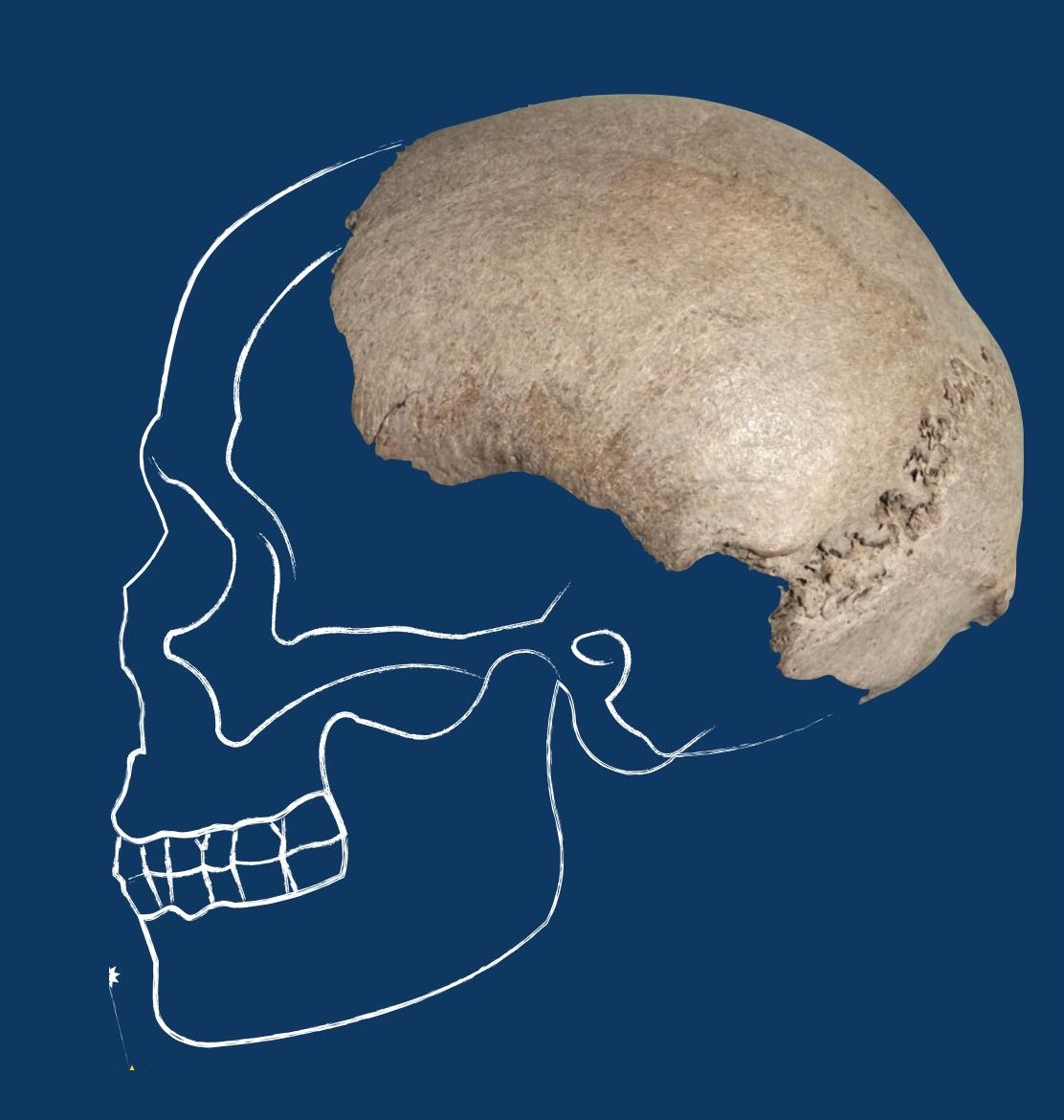 ACAMAR: fossil of Homo sapiens found in the Po
10
July
2023
-
30
September
2023
"I was walking along the Po near Isola Serafini when my attention was drawn to something unusual. It was not a stone, but a fragment of bone. So I found Acamar, a cranial bone of a Palaeolithic man'.
This is the account of Prof. Davide Persico, Professor of Palaeontology and Director of the Natural History Museum. A chance discovery, thanks to a period of water crisis in the Po, which gives us new perspectives on our history.
Faced with the fossil, the professor had no doubts. It was immediately clear that this was an important find.
"The bone immediately caught my attention and I immediately confirmed that it was a very ancient find". This is how Prof. Persico recalls his experience, which dates back to last September.
The discovery took place in the Isola Serafini area (Monticelli d'Ongina)
The fossil is now at the Museum of Natural History, which will ensure its preservation and coordinate the multidisciplinary study.
The research project, called 'ACAMAR', will investigate the palaeoanthropology, palaeogenetics and geochemistry of the precious artefact. It will take place in the coming months through a collaboration between the Superintendency, the University of Parma, the University of Milan, the University of Bologna and the Paleoanthropological Museum of the Po in San Daniele Po
Acamar, the name chosen for the find, comes from the name of the star that is part of the constellation Eridanus.